Wow! The first week of 3 In 30 has already come to an end!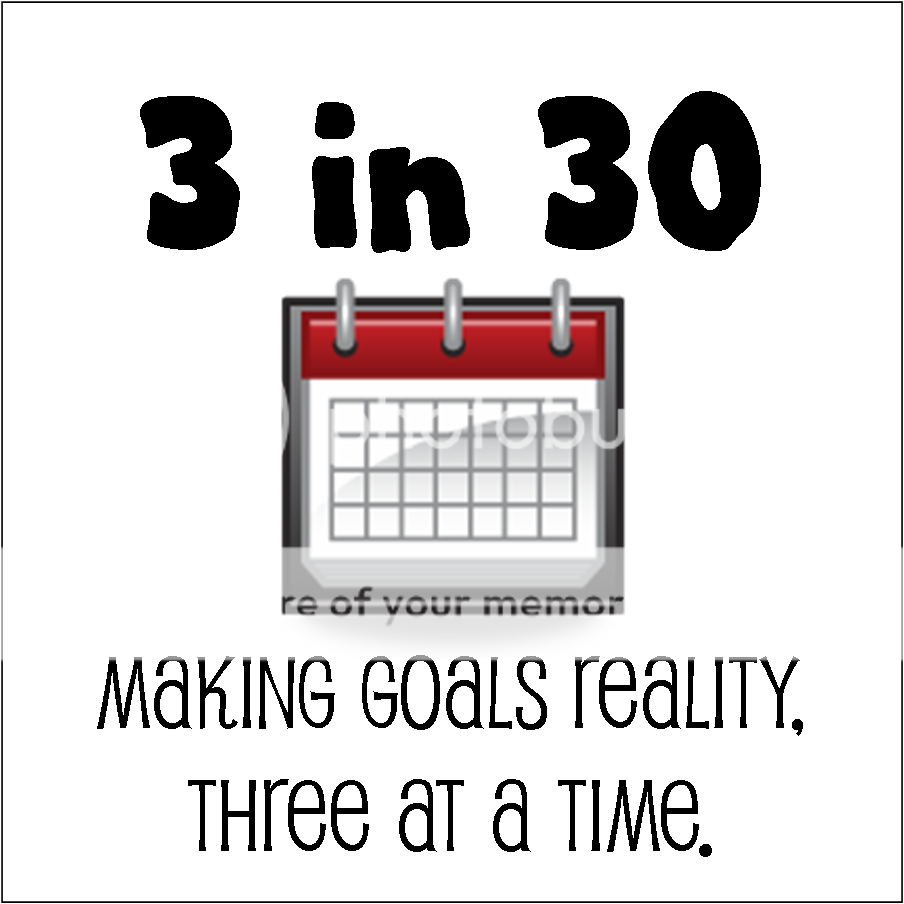 How did you do? Did you accomplish all you had hoped and planned to? If not, what held you up? Do you have any encouraging words for the others who are joining in?
We are going to have a weekly link-up. Nothing fancy, nothing required other than us hearing from you. The link-up will go live at 9pm CST on Thursday nights.
Link Up Schedule:
1st Friday of each month: "Roll Call"
Who's in for this month? Let us know!
2nd Friday of each month: "Check-Up"
How did this week go for you? Check in!
3rd Friday of each month: "Encouraging words"
Let us know what quote, Scripture, or encouraging words got you through this week?
4th Friday of each month: "Closing Comments"
Overall reaction to this month's goals. Also, include what your goals are for the following month.
5th Friday (occasional): "What blogs did you visit this month?"
How Do You Link Up?
Got questions? We'd love to hear them! Email us: threeinthirty (at) gmail (dot) com