Be sure to read the WHOLE post to see an exciting announcement about next week!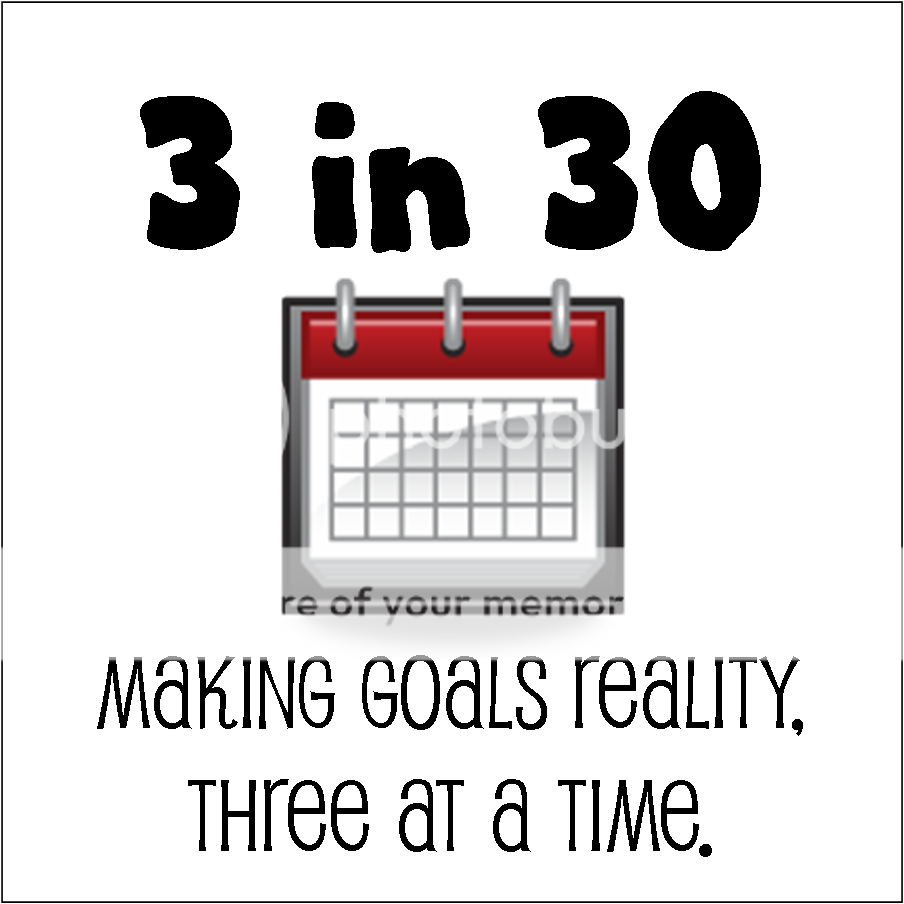 How did this week go? What did you get accomplished? What did you not get accomplished? How do you plan to succeed next week? We want to encourage you to encourage others this week through our link up – make sure to stop by at least one other blog that is listed below in the link-up and give a little love!
—
A little note from our February sponsor – Pixosphere:
Today I'd like to invite you to participate in the monthly photo contest at Pix-O-Sphere. We have arranged for the photo contest to include the blogs so that it helps to not only draw attention to your photography, but also to your blogs. Take a minute to
read the guidelines
, upload your photos to your 'shared' albums, get the embed code and place it in a blog post. You'll then get the DIRECT URL of your blog POST and link it up in the category you chose to enter. You can enter all the categories, but be sure to
read those guidelines
to find out the details.
I enjoyed traveling around to see everyone's 3 in 30 posts last week and saw some photos of what some of you are aiming at accomplishing. I have created a 3 in 30 tag on Pix-O-Sphere and would love to see your 3 in 30 photos there. When you upload your 3 in 30 photos, simply add the TAG: 3in30. Remember, that you can join for free. Get connect with friends, use each other's photos and enjoy this new form of social networking.
—
And now, it's time to link up!!
Be sure to stop by some of the other participants' blogs and leave some encouragement!!
Link Up Schedule:
1st Friday of each month: "Roll Call"
Who's in for this month? Let us know!
2nd Friday of each month: "Check-Up"
How did this week go for you? Check in!
3rd Friday of each month: "Encouraging words"
Let us know what quote, Scripture, or encouraging words got you through this week?
4th Friday of each month: "Closing Comments"
Overall reaction to this month's goals. Also, include what your goals are for the following month.
5th Friday (occasional): "What blogs did you visit this month?"
How Do You Link Up?
—
It's time to announce the details of our February Twitter Party!
We hope to see you there! Pixosphere will be giving away amazing prizes!
(More details on prizes to come.)
WHAT: 3 In 30 February Twitter Party #3in30
WHEN: February 17th, 2011 at 8pm CST
WHERE: On Twitter (we suggest you use TweetChat or TweetGrid to join in). Make sure to use #3in30